My girlfriend Jackie over at
Monkey Mommas Crafts
is celebrating reaching over 50 followers on her adorable blog with a giveaway!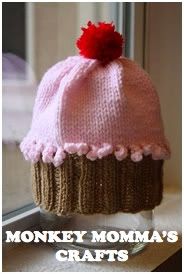 Check out this cute tutu with a matching headband that she's giving away to one lucky follower!
Some of my favorite items in her etsy shop are below.
This cute little blueberry hat is probably one of my very favorites. I think I need it for my niece! :)
She makes these hats for kids and adults alike. One girlfriend had matching hats made for her and her daughter. So fun.
And how cute are these??